flee market in setagaya
today i went and sell in flee market in kamimachi setagaya tokyo, with my friend.
long time my friend left the shop and me, it was coldest in this winter!!

i wished to walk around to look many shops, but he didn't let it with selfish and few affection.
i regret why not wore more thick pants!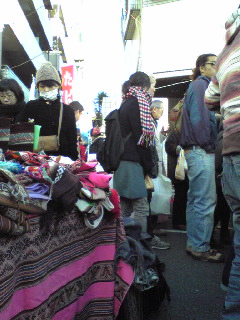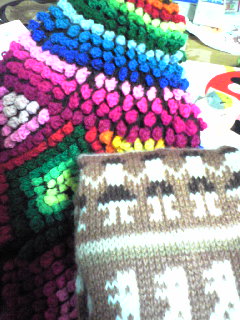 i got a nit cap and socks of alpaca in my friend's.
i was pooped out, very cold, closing the shop,we went shimokitazawa station to eat something hot and to go to hotel, took a rest.
after that, i came home and found so cute small rice dumplings from my grandma.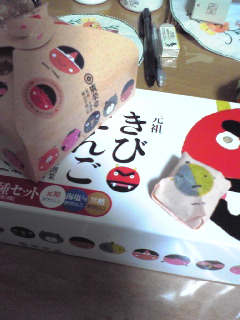 by boushiseijin | 2011-01-17 00:39 | from tokio